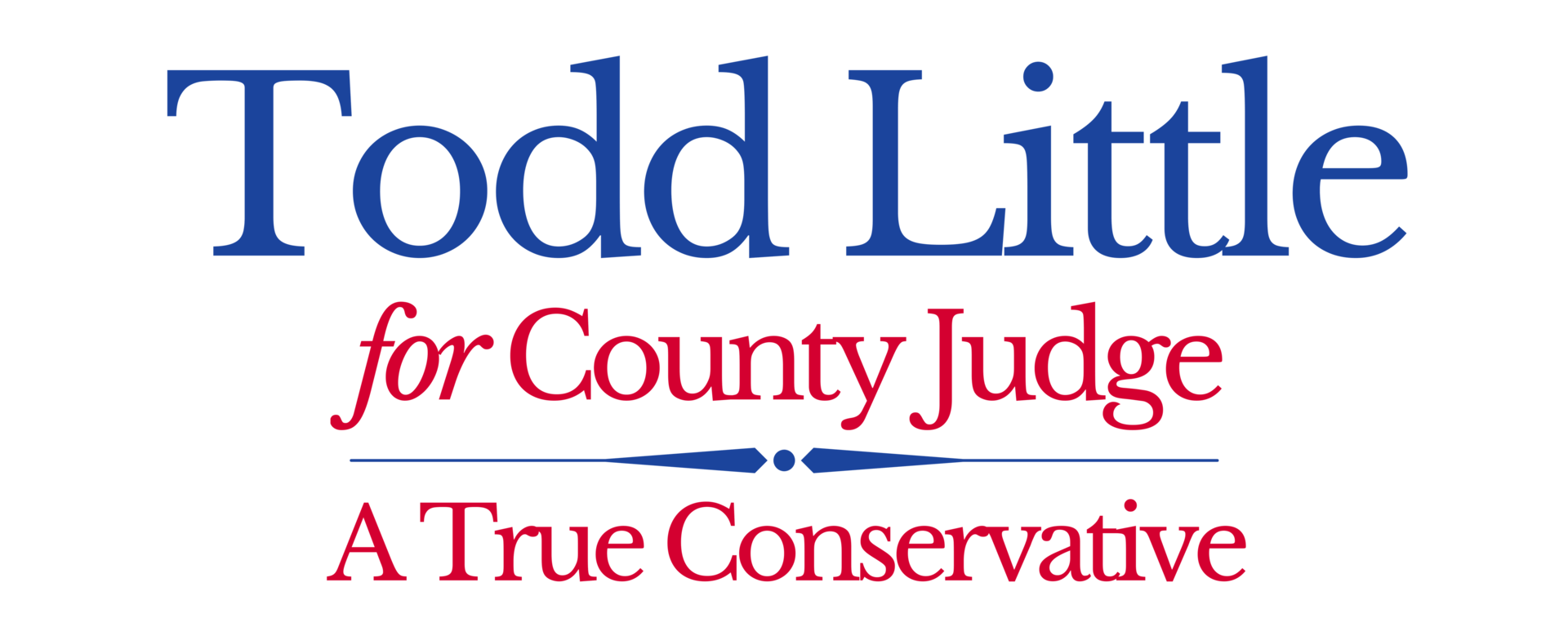 Todd Little Wins!
After a decisive victory in the Primary Runoff of 69%-31%, Todd Little is officially the Republican candidate for County Judge in the General Election. 

Please continue to support our grassroots campaign financially so we can win in November and keep Texas Red!
Will you join me in keeping Texas Red?
Donated before using a Revv account?
Login